The Orange International Street Fair
Our church and cultural center has been a fixture of the annual Orange International Street Fair each Labor Day Weekend for over 20 years. Find us on Denmark Street in a tent with a very large number of volunteers working as a team to bake the Danish delicacy Æbleskiver served with raspberry jam, powdered sugar and lots of smiles.
Our booth always attracts attention for our product, our team and the festive appearance. Many customers return several times during the three-day event and come back year after year. Over the years the church and cultural center have won several 1st and 2nd placements for ethnic authenticity.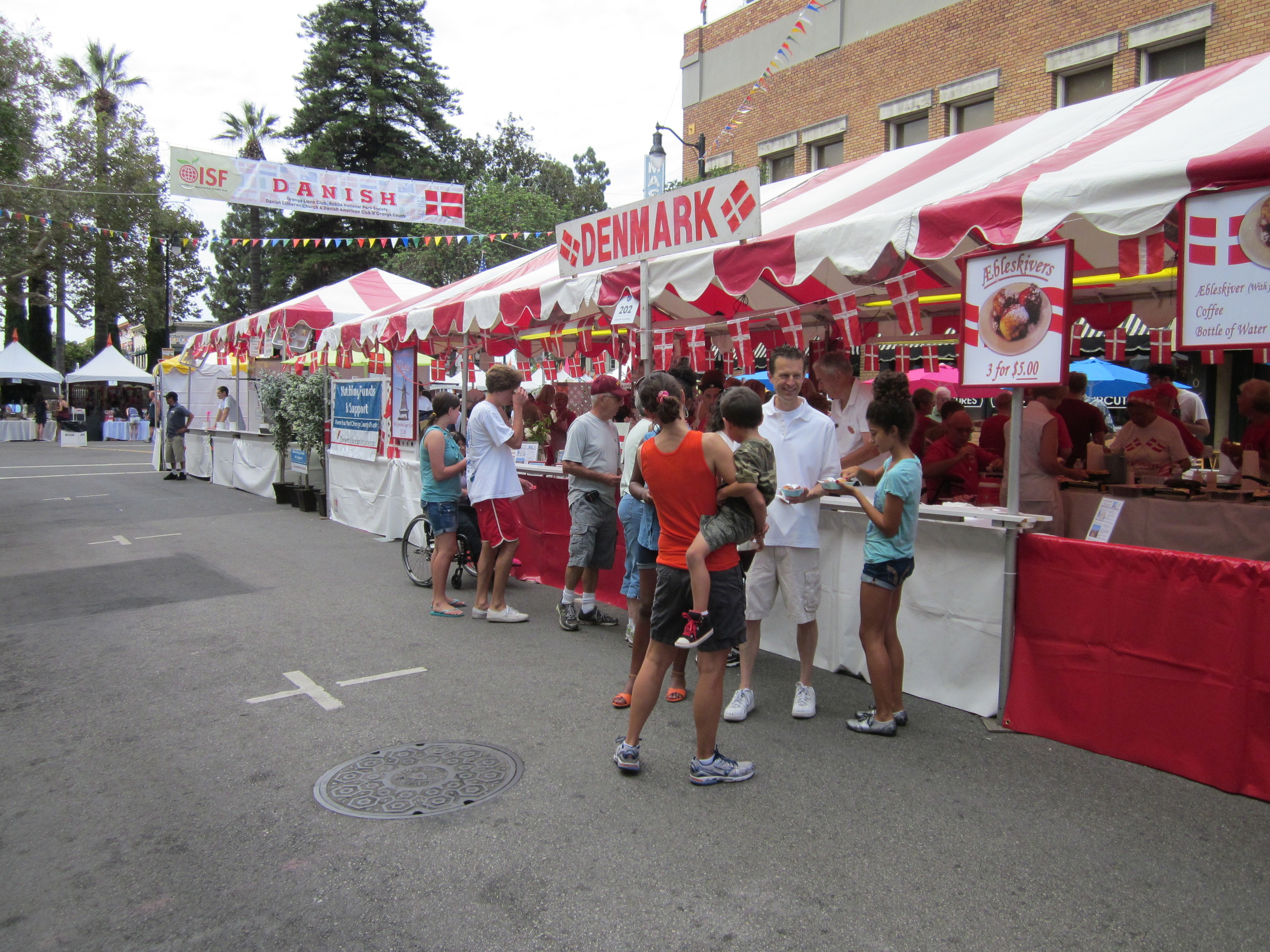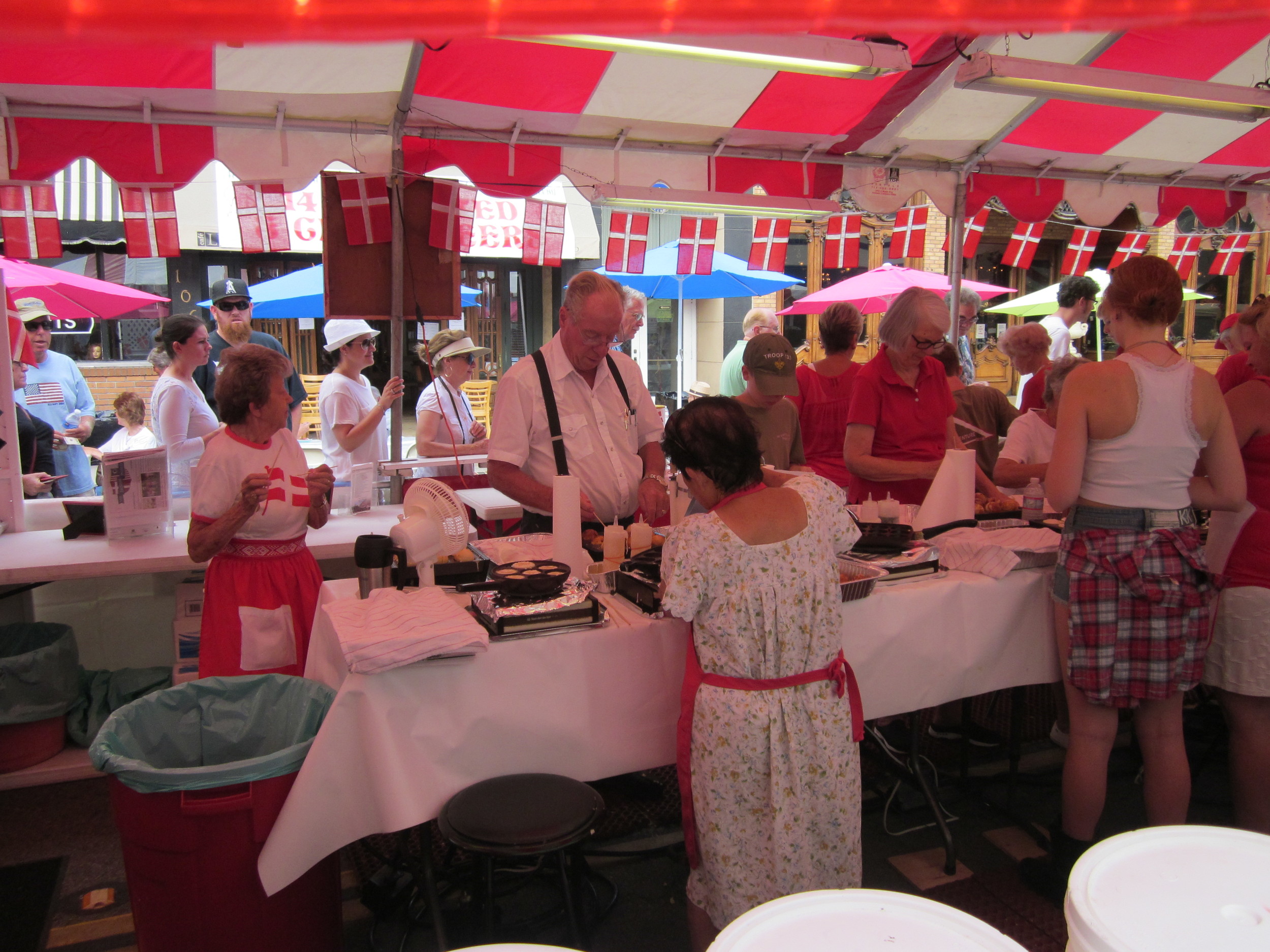 The OISF is our biggest fundraising event and also the most volunteer intensive. If you would like to be part of our team as a server, baker, helper, runner, batter or jam mixer please fill out the form below to get additional information. Shifts are generally 4 to 4.5 hours in duration.
Æbleskiver are best described as a kind of pancake ball, made from a batter poured into a pan with half spheres. When an initial half shell is formed the æbleskive is turned incrementally to form a ball and then repeatedly turned with a bamboo skewer until the ball slips easily from the pan. Once ready the hot-off-the-pan æbleskivers are topped with powdered sugar and raspberry jam.